Posted on Wednesday, December 15, 2021 02:11 PM
Here are the hours for the Municipality of Wawa Holiday Closures.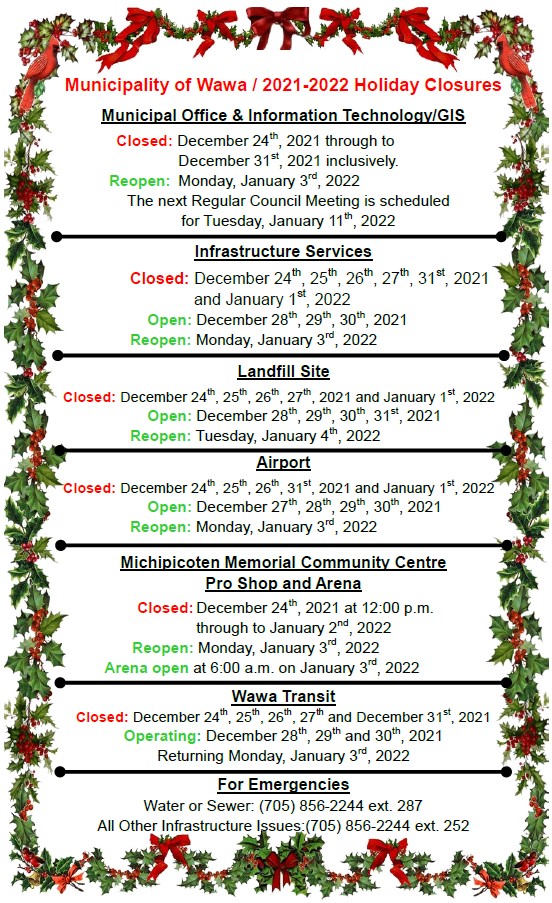 Posted on Monday, December 13, 2021 10:46 AM

Holiday Fire Safety
Participate in the 12 Days of Holiday Fire Safety and Follow the Important Safety Tips below
to ensure a Safe and Happy Holiday Season!
Day 1

Water fresh trees daily

It's time to trim that Christmas tree, and if you're using a real tree, buy a fresh tree and keep the base of the trunk in water at all times. Keep your tree away from any ignition source such as the fireplace, heaters or candles. More

Christmas tree

and

decoration

tips below.
Posted on Friday, December 10, 2021 02:07 PM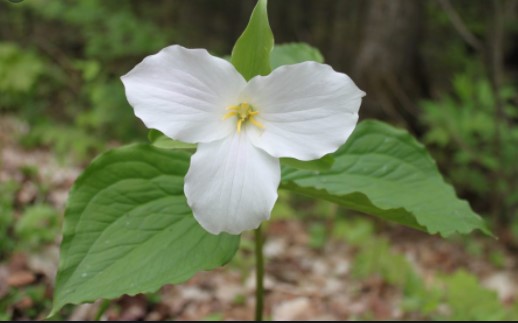 Vaccines Remain Best Defence Against COVID-19 and Variants
The Ontario government, in consultation with the Chief Medical Officer of Health, is taking action to further encourage vaccination and help limit the spread of COVID-19 and the Omicron variant. These measures will help reduce the risk of transmission during the winter months and further encourage every eligible Ontarian to get their shot so that Ontario's hospital capacity is protected.
Posted on Thursday, December 09, 2021 03:52 PM
Big Lakes, Big Memories
Welcome to The Municipality of Wawa, One of Ontario's Premier Four Seasons Destinations.