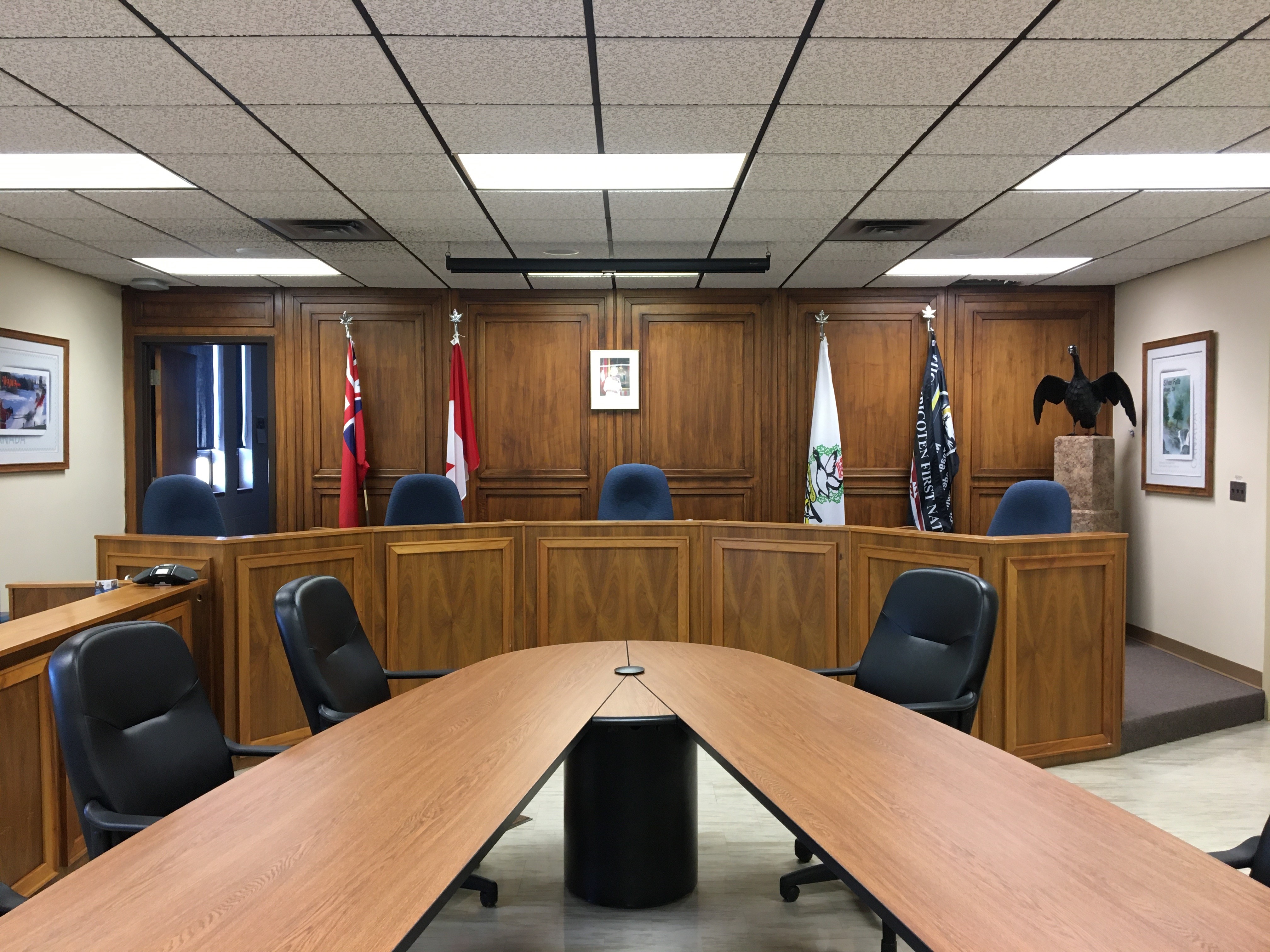 Council of the Municipality of Wawa meets twice a month. Regular and Corporate Planning meetings are held on the 1st and the 3rd Tuesday of the month except for July, August and December which are held on the 2nd Tuesday of the month. Meetings begin at 6:30 p.m. via live streamed for the public.
Visit our Council Calendar to see upcoming meeting dates and times including all Committee of Council meetings.
Review Council meeting agendas and minutes and watch the virtual meeting recordings to stay informed.
The youtube livestream link is available at the start time of the meeting and a recording is available following the meeting.
Delegation to Council
Any individual or group wishing to make a public presentation to Council must submit a Delegation Application. Applications can be submitted electronically by email to the Clerk, or in writing to Municipality of Wawa, 40 Broadway Avenue, PO Box 500, Wawa, ON P0S 1K0, and must outline the reason for the presentation as per the procedural by-law. Delegations appear strictly for information purposes only.
Guidelines for Delegations or Presentations
Correspondence to council
Written correspondence and information submitted to the Municipality of Wawa through emails or letters may be placed in a public agenda and become part of the public record. Personal and other information contained in correspondence may be subject to the Municipal Freedom of Information and Protection of Privacy Act and may be deemed releasable under this legislation. This means that the anonymity or confidentiality of the sender and any information contained within the correspondence cannot be guaranteed.
Big Lakes, Big Memories
Welcome to The Municipality of Wawa, One of Ontario's Premier Four Seasons Destinations.