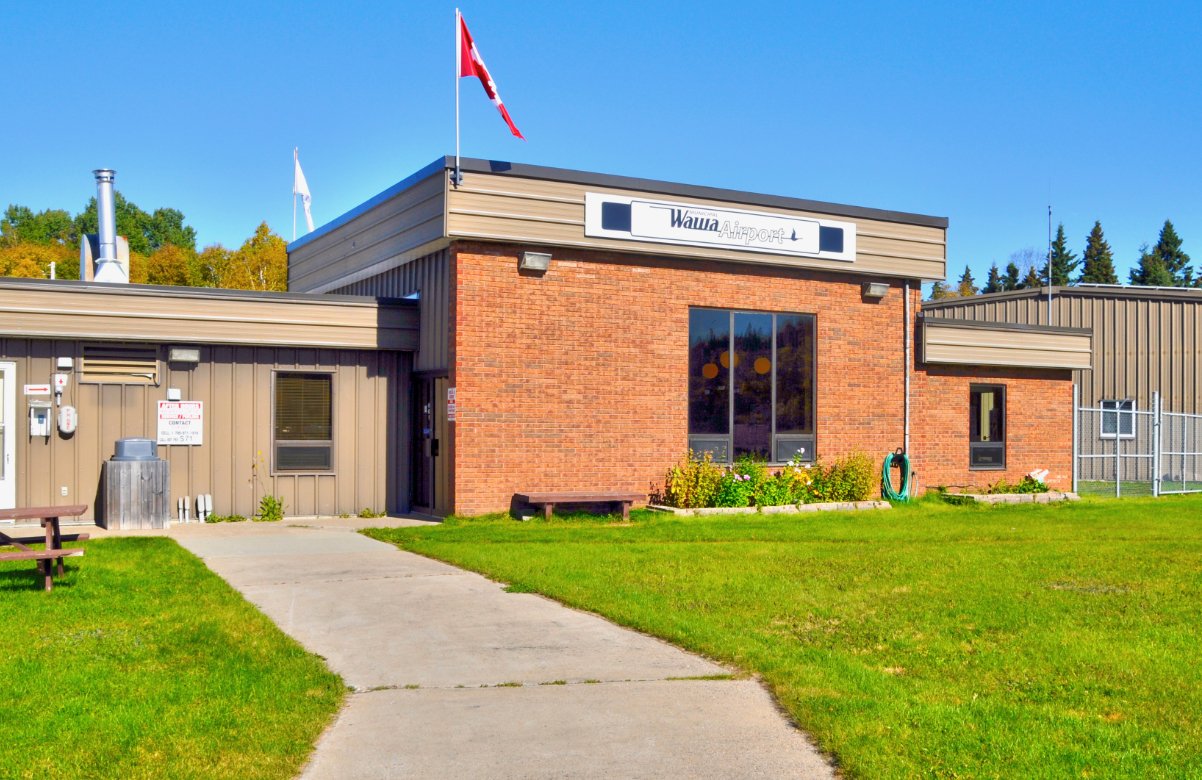 The Wawa Municipal Airport is located 1.7 NM (3.1 km; 2.0 mi) south southwest of Wawa along Hwy 17N. It is a Registered Airport and consists of one asphalt runway, which is 4429' long by 100' wide and has two approach accesses (03 and 21).
We provide service for many business and personal aircrafts, including Fire Services, Air Ambulance, chartered flights, and private aircrafts.
Jet A-1 Fuel, AVE 100 Low Lead, aircraft parking with tie downs and plugins are all available. Vehicle parking is available 24 hours a day. To see the Fee Schedule please click here. Available payment methods include cash, interact, Master Card, Visa and AMEX.
The Wawa Municipal Airport provides internet service and pilots lounge with computer access.
24 hour Pay-phone available in building entry and 24 hour callout phone is available on Airside.
An Airport Attendant is available seven days a week, 24 hours a day. If service is required out-side of regular scheduled hours, call-out (after hours) service is available.
For up to date information on Wawa Airport please refer to NAV Canada NOTAM and Canadian Flight Supplement (CFS). These publications are updated regularly to advice aircrafts of the present Airport situation.
Big Lakes, Big Memories
Welcome to The Municipality of Wawa, One of Ontario's Premier Four Seasons Destinations.