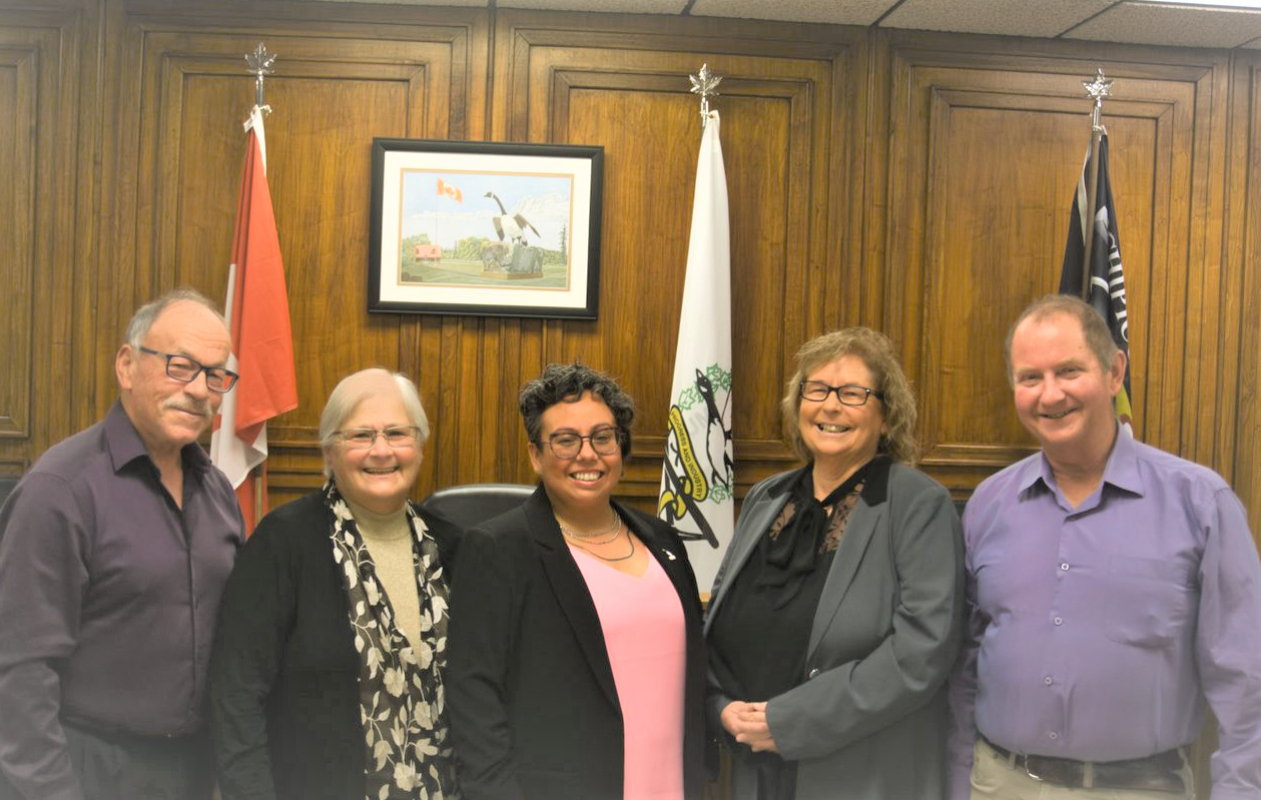 From left to right Councillor Joseph Opato, Councillor Micheline Hatfield, Mayor Melanie Pilon, Councillor Cathy Cannon, Councillor Jim Hoffmann
Meet your elected officials for the Municipality of Wawa.
Our municipal Council consists of the Mayor and four Councillors who are elected every four years. Council, along with a variety of Boards and Committees govern the Municipality of Wawa.
Council of the Municipality of Wawa recognizes that it is responsible to provide good government for its stakeholders in an accountable and transparent manner.
Role of Council
Section 224 of the Municipal Act, 2001, outlines the role of the municipal council:
It is the role of council,
to represent the public and to consider the well-being and interests of the municipality
to develop and evaluate the policies and programs of the municipality
to determine which services the municipality provides
to ensure that administrative policies, practices and procedures and controllership policies, practices and procedures are in place to implement the decisions of council (4.1) to ensure the accountability and transparency of the operations of the municipality, including the activities of the senior management of the municipality
to maintain the financial integrity of the municipality and
to carry out the duties of council under this or any other act."
Municipal councils have a broad range of responsibilities and work load. For this reason, councils often have several standing committees consisting of councillors, or advisory committees made up of a mix of councillors and appointees from the public. These committees carry out much of the work of council and then report back to council with recommendations.
A Committee of Council is subject to similar legislative requirements that council is subject to under the act. (e.g.: open meetings, procedure bylaw, etc.)
Role of the Councillor
Councillors have a representative, policy-making, and stewardship role to play in the municipality. Councillors will consider and make decisions on issues that will sometimes be complex and controversial. Most of those decisions will have long-term consequences for the municipality that extend beyond the four-year term of office, and should be made in the context of the municipality's directions for the long-term health and welfare of the community.
Big Lakes, Big Memories
Welcome to The Municipality of Wawa, One of Ontario's Premier Four Seasons Destinations.