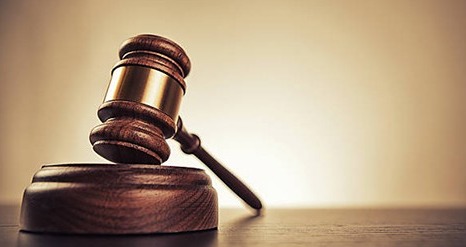 The Municipality of Wawa maintains a registry of by-laws that are created as a way to address issues and concerns of the community. They are created to protect the environment, public health, safety and to maintain a pleasant community for everyone.
The by-law documents provided here are for convenience or reference only and may not contain amendments or attachments.
To obtain an official version of a by-law or a copy of a by-law that is not listed here, please contact the Clerk's Office by email or call 705-856-2244 Ext. 222.
By-Law Enforcement
The by-law enforcement officer is responsible for the investigation and enforcement of our municipal by-laws.
If you have questions or concerns related to by-laws or other enforcement issues, please contact the by-law enforcement officer by email or call 705-856-2244 Ext. 228.
---
Property Standard Complaints
You can make a property standards complaint if you see a property in violation of the Property Standards By-law.
Submit a Property Standards Complaint
---
The office is open Monday to Friday from 8:30 a.m. to 4:30 p.m. located at 40 Broadway Avenue.
Frequently Requested By-Laws
For more By-Laws, please visit our I-Compass Directory.
If you can't find a specific by-law, please contact our office at 705-856-2244 or info@wawa.cc.
The following list contains some of the Municipality's frequently requested by-laws.
---
Animal
Regulate Keeping of Animals
License, regulate and control of dogs
---
Business
2022 Schedule of Fees
Business Licence
Community Improvement Project
Accessible Customer Services
AODA Multi Year Accessibility
Expense Reimbursement
Procurement Policy
Temporary Vendors
---
Council
Accountability and Transparency
Council Per Diems
Council Remuneration
Council Staff Relations
Code of Conduct Council
Code of Conduct Employees
Freedom of Information
Giving of Public Notice
Integrity Commissioner Protocol
Procedural By-Law
---
Property
Docking, Mooring, Launching and Boating on Wawa Lake Beachfront Properties
Fence By-Law
Official Plan
Section 1 pages 1-59
Section 2 pages 60-120
Planting & Trimming of Trees
Property Standards
To regulate the supply of water
Zoning
---
Safety
Open Air Burning
Prohibit Debris Including Snow and Ice
Regulate the discharge of firearms
Snow Dumping
Snow Vehicles
Vehicular Traffic
All-Terrain Vehicle
---
Big Lakes, Big Memories
Welcome to The Municipality of Wawa, One of Ontario's Premier Four Seasons Destinations.