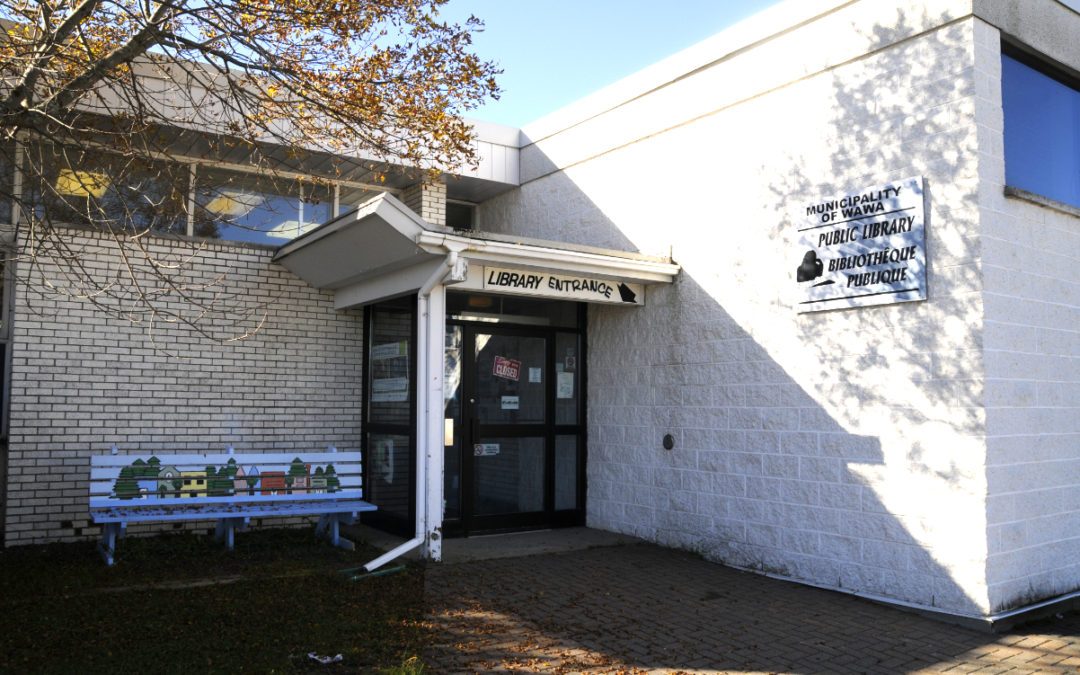 The Wawa Public Library provides a community resource that offers access to information and ideas through literature and reference, for culture and commerce. We contribute to a better quality of life in the community through committed services and valued partnerships.
Services offered are:
printing
faxing
photocopying
laminating
computer Access
VHS to dvd conversion
As always, the Wawa Public Library have books, DVD's, Blu-Rays, Audio Books, magazines and videogames available for checkout with your library card.
Library Card
A membership to the Wawa Public Library is free to all resident of the municipality of Wawa as well as contracting communities. All that is needed to acquire a membership is proof of current municipal address. Non-residents may acquire a library card for a fee of $10 for a one-month membership or $95 for a one-year membership. These are great options for anyone visiting the area for an extended period of time.
Temporary Hours
Sunday & Monday – Closed
Tuesday – 11 a.m. to 4 p.m.
Wednesday – 11 a.m. to 4 p.m.
Thursday – 11 a.m. to 4 p.m.
Friday – 11 a.m. to 4 p.m.
Saturday – Closed
Big Lakes, Big Memories
Welcome to The Municipality of Wawa, One of Ontario's Premier Four Seasons Destinations.