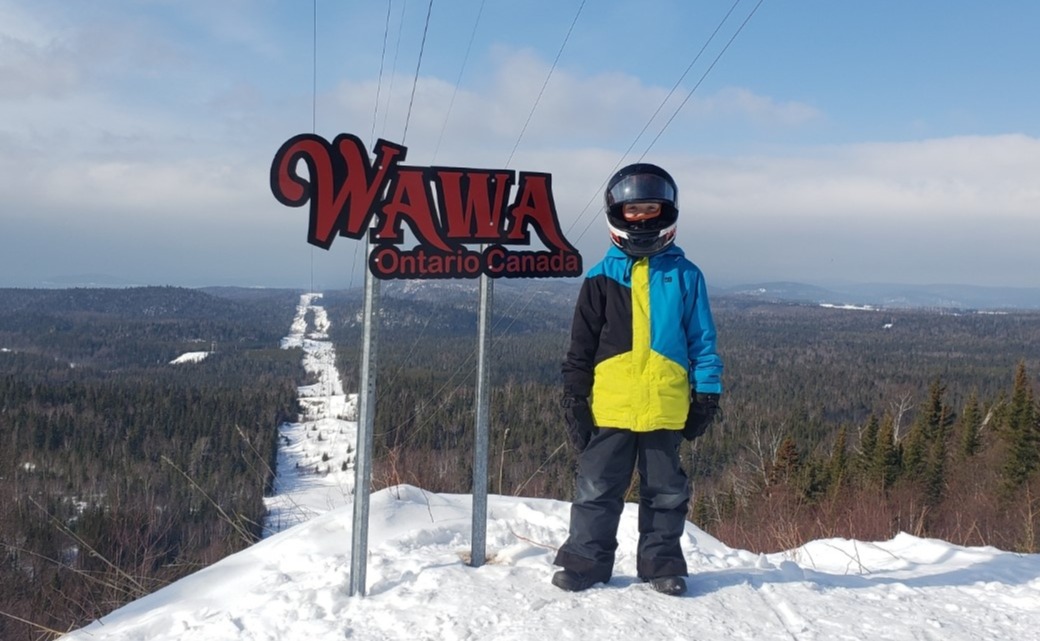 The main benefit of being on the eastern shore of a Great Lake is massive amounts of snow. From seasoned to first time riders, Wawa has over 400 km of fine groomed trails for every sledder to enjoy, that are meticulously groomed by operators who want to log as many miles as you do. Take in the scenic views of trees, wildlife and shred some snow while enjoying the best Wawa has to offer.
Wawa is truly a Sledders Paradise: No traffic, friendly faces, awesome trails and sled friendly accommodations. Our snowmobile season lasts longer than other parts of Ontario, usually well into late March. Ride to the legendary Halfway Haven, located on the D Trail 'halfway' between Wawa or Chapleau and Searchmont, it connects several communities and allows you meet up like minded riders.
Snowmobiling is recognized and celebrated as Ontario's premier winter recreation and tourism experience, and Wawa does it perfectly. Check out our Wawa SnoRiders Snowmobile Club. Purchase your trail permit and check current trail conditions at www.ofsc.on.ca.
Photo Gallery: Snowmobilng will appear here on the public site.
Big Lakes, Big Memories
Welcome to The Municipality of Wawa, One of Ontario's Premier Four Seasons Destinations.