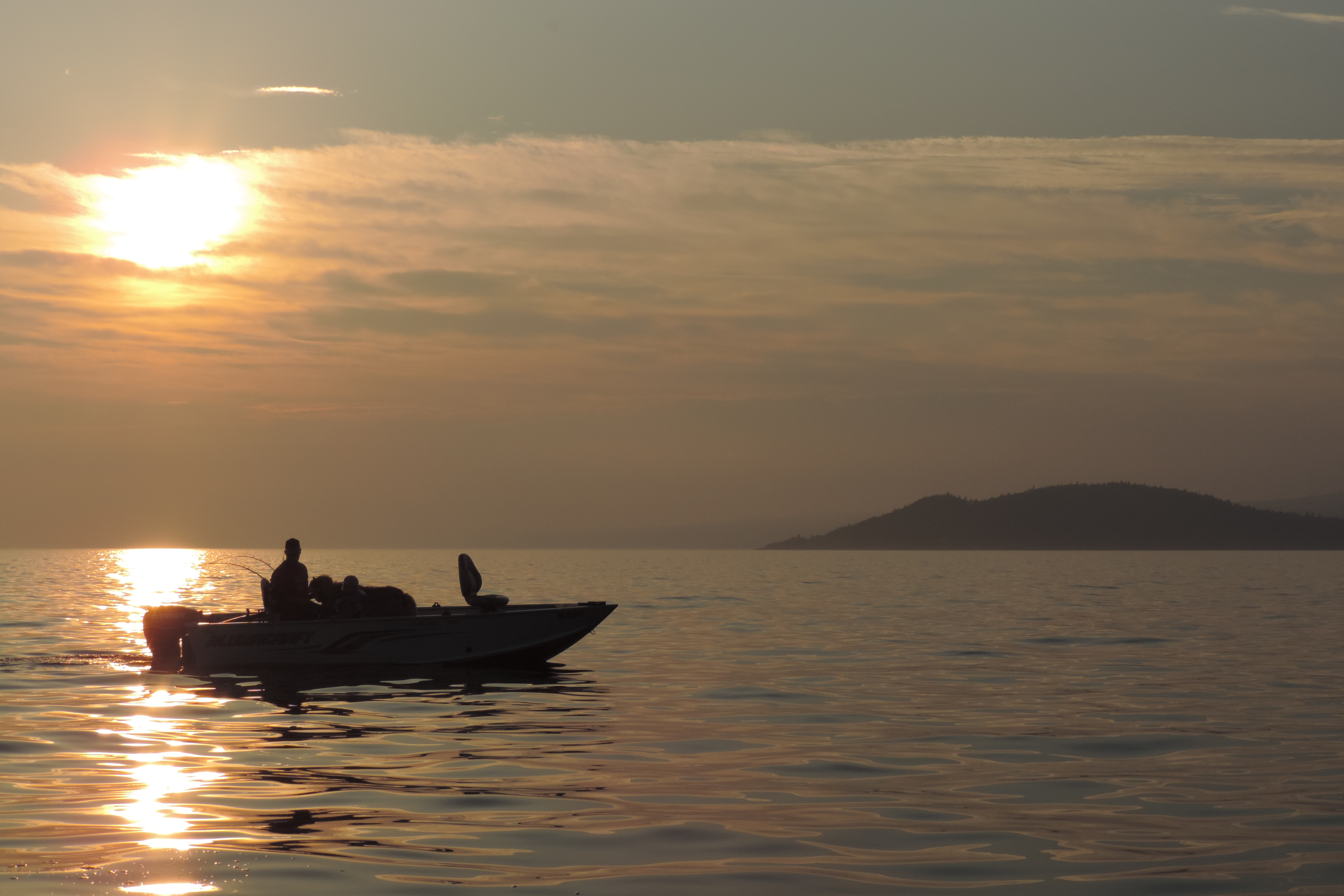 No matter what direction you turn, a fishing opportunity awaits. Whether it is the lure of the Wawa Districts 12,000 inland lakes or the call of Lake Superior's inland sea - for those set on fishing, there is no better place.
Come and drop a line in Wawa. Your trophy fish is just a cast away!
Backcountry Trout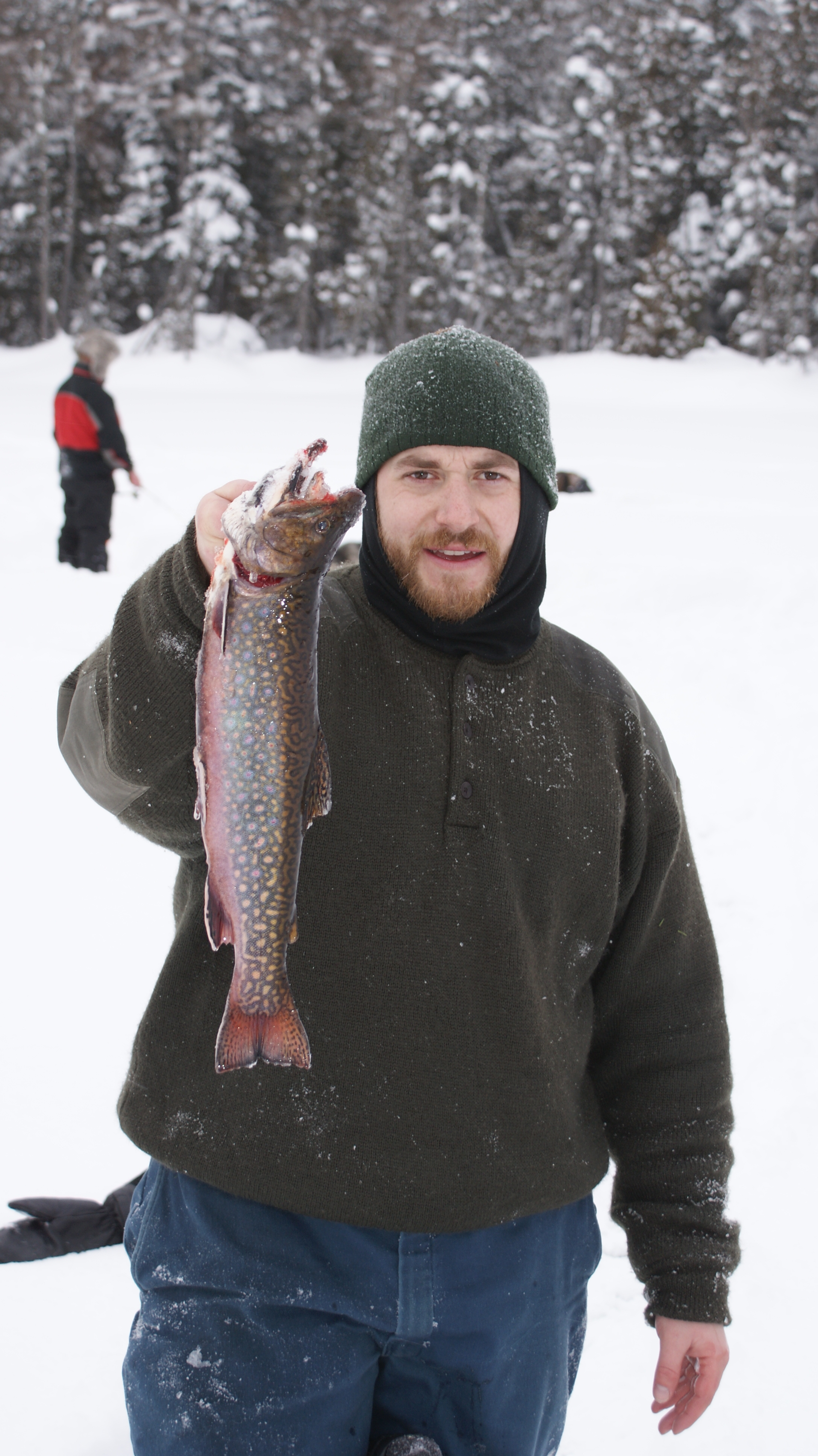 The number of inland lakes dispersed throughout the district means you can combine your favourite outdoor activity in the quest for walleye, pike, perch, brook trout, lake trout and lake whitefish. Hiking, biking, canoeing/portaging or just plain driving can lead to fruitful waters.
South of Wawa, Highway 17 cuts through Lake Superior Provincial Park where anglers can catch brook trout, lake trout, splake and rainbow trout, right off the highway. Hiking trails into the interior can lead to secluded trout lakes where they lay undisturbed.
Lake Superior Fishing
For anglers who crave raw power and immense size, fishing the world's largest body of fresh water is the obvious choice. The power and fury of Lake Superior is reflected in the fish that inhabit her waters. Michipicoten, Old Woman and Agawa Bays are host to the frenzied feeding of the marauding Chinook salmon, who gorge themselves up to 30 pounds of fury, while giant Lake Trout patrol the depths.
Lake and Rainbow trout lurk the depths of Superior as well, as do Coho and Pink Salmon. Down rigging and trolling will produce salmon and trout all summer long with the Chinook salmon action peaking late in the season which culminates by our annual Wawa Salmon Derby, which is hosted by Buck's Marina.
The quest for salmon need not end with a fall storm. The rivers of autumn are the spawning grounds for Superior's salmon. Runs of Pink salmon in late August are followed up by Chinook and Coho in September and October. Old Woman and Agawa bay in late fall and early Spring draw interest from anglers who enjoy the thrill of catching Rainbow and Coho from off their beaches.
Walleye and Northern Pike
Highway 17 North passes lakes where even large walleye live in fear of 25 pound Northern Pike who rest in anticipation for the next meal. Similarly, exploring the back roads off Highway 101 east will lead to the watery haunts of amazing walleye fishing who swim alongside the giant pike, both just waiting for the chance to tear some line off your reel.
One of the best ways to enjoy Wawa's fishing is to drive to one of several fishing lodges where experienced guides can take you with everything you need to catch them.
For a remote fishing experience combined with luxury accommodations, gourmet food, and a birds eye view of the lake you will be fishing, visit one of the local fly-in fishing lodges. Complete services and an abundance of fish will ensure that the hardest decision you have to make is which walleye to keep for the pan and which pike to keep for the wall. Watson's Skyways located on picturesque Wawa Lake can fly any willing angler to the heart of the Algoma region where Pine Portage Lodge and Windy Point Lodge reside where you can enjoy the serenity of what the area has to offer.
Winter Angling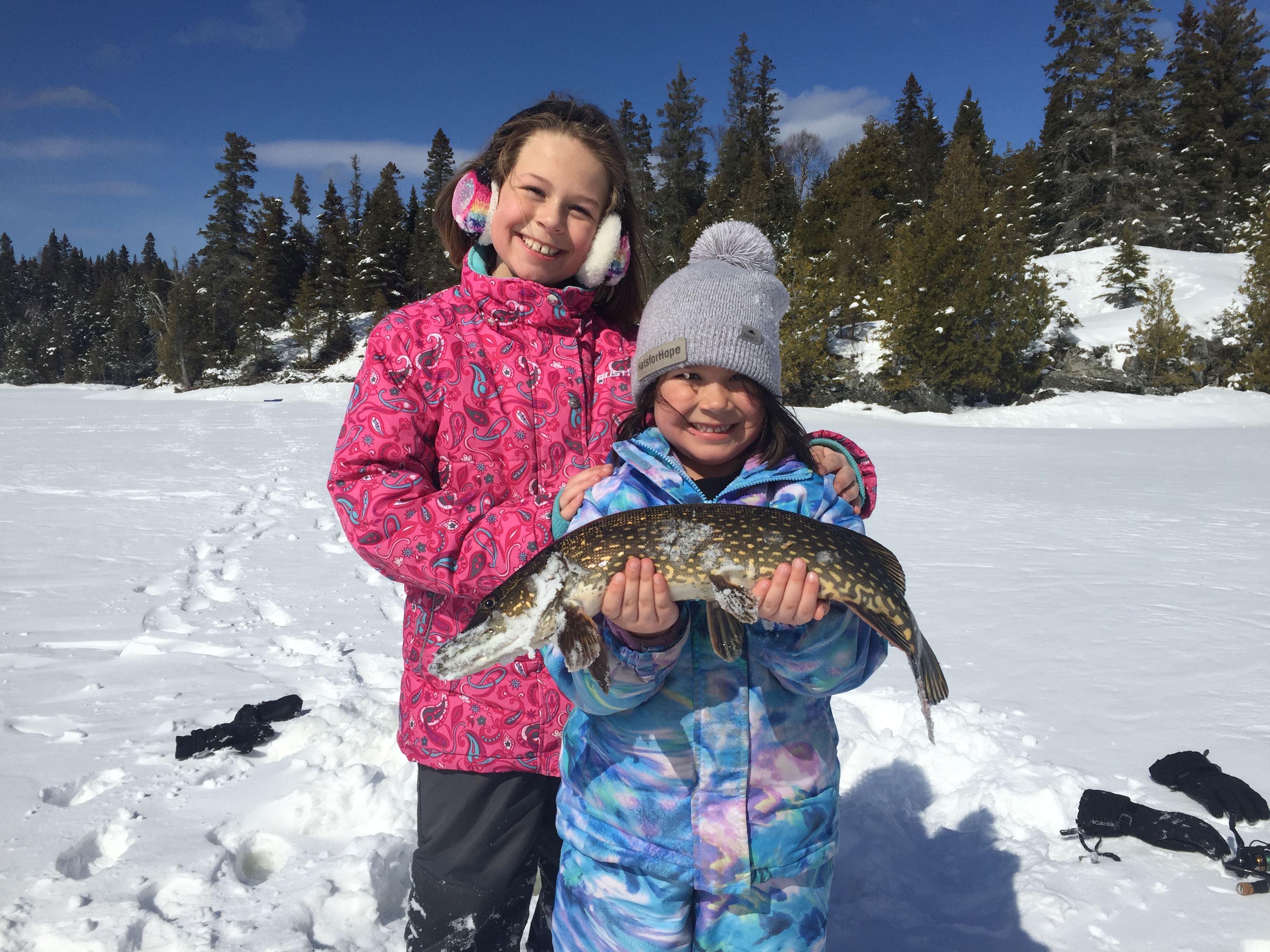 Winter brings new angling opportunities. Some of the best fishing of the year is only a hole in the ice away. Snowmobile, snowshoe, or cross country ski to lakes that will boil with activity beneath their frozen surfaces. Be sure to check out the annual Wawa Ice Fishing Derby held the first weekend of March which attracts over 1000 participants each year. The derby is held on Wawa Lake, Hawk Lake and Manitowik Lake, with over $140,000 worth of prizes.
Photo Gallery: Fishing will appear here on the public site.
Big Lakes, Big Memories
Welcome to The Municipality of Wawa, One of Ontario's Premier Four Seasons Destinations.