Glenn Gould and the Group of Seven
Wawa is proud to be connected to one of Canada's most beloved painters and founding members of the Group of Seven.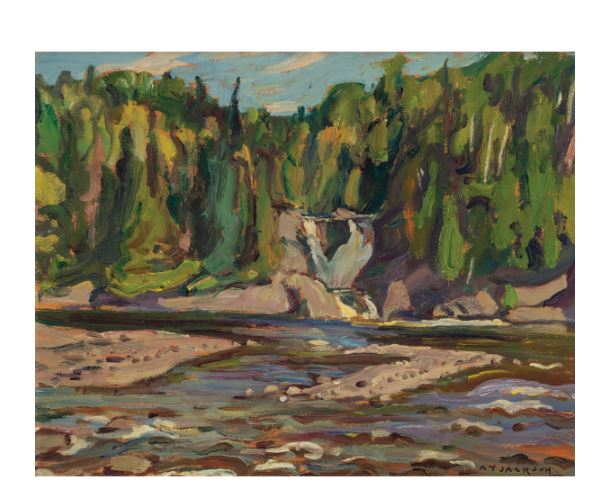 Wawa's connection to the Group of Seven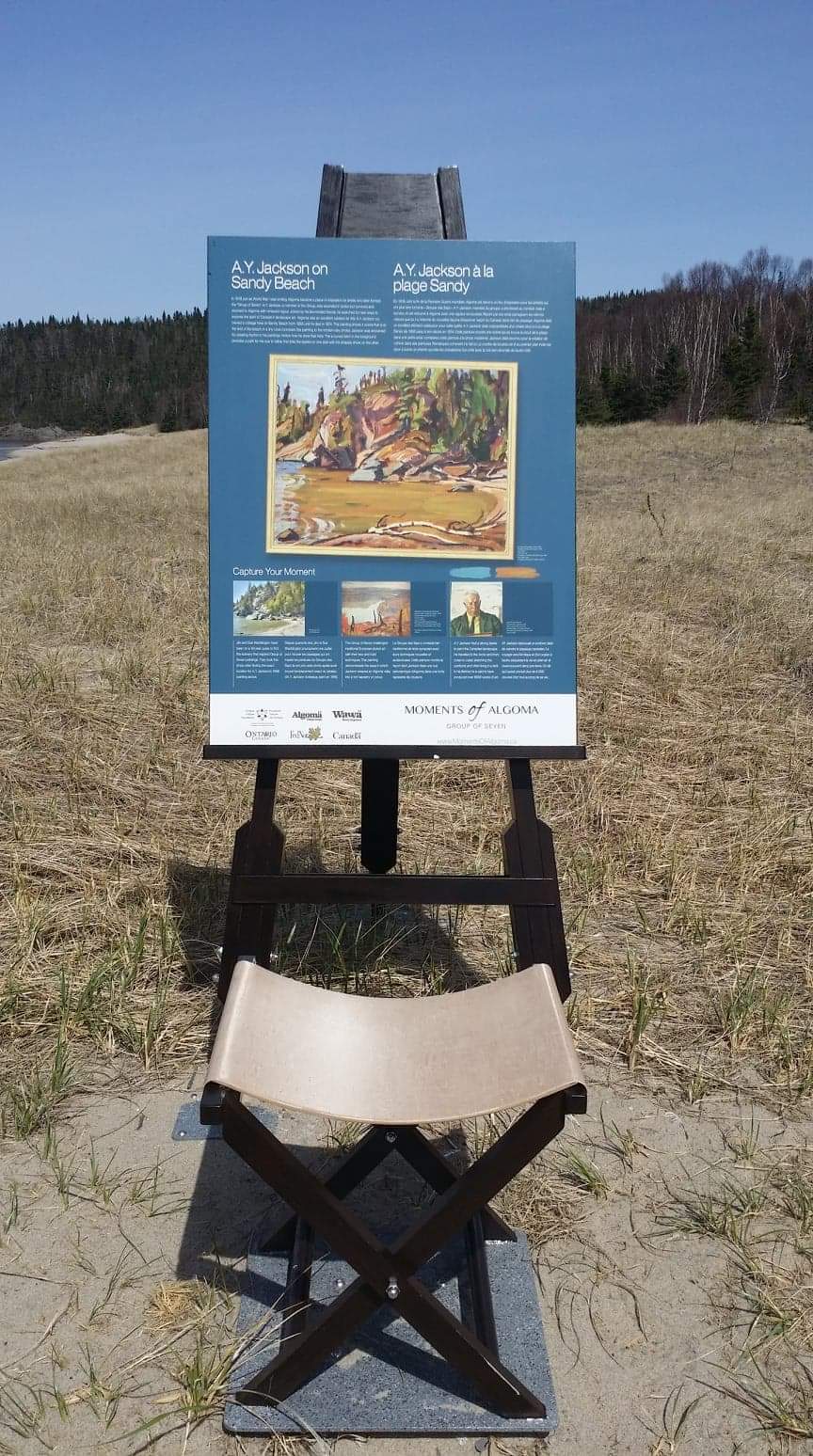 A.Y. Jackson was a founding member of the famous Group of Seven who left an incredible legacy on the Canadian art scene. Jackson joined J.E.H. MacDonald, Lawren Harris and Frank Johnston during a boxcar trip on the Algoma Central Railway in 1919. Their paintings immortalized the beauty and rugged nature of northern Algoma and eastern Lake Superior.
Not surprisingly A.Y. was an avid outdoor enthusiast and loved to explore, hike and search out the best location for his next sketch or drawing. A.Y. was so taken with the Algoma region that he purchased cottage property with the Ross family on the shores of Michipicoten Bay near Sandy Beach. From 1955 to 1966 he made regular visits to his remote cabin and explored the rugged shoreline by boat from Gargantua to Pukaskwa. He created well over 100 small sketches and paintings throughout the Wawa area including Michipicoten Harbour, Wawa Lake, Michipicoten River, Sandy Beach and Michipicoten River Village. Many of these lesser known paintings are only now beginning to reappear in private collections and art auctions.
For those who visit Sandy Beach, you can view a commemorative Group of Seven display, complete with a painter's chair and easel. This interpretive panel recognizes the importance of the Group of Seven and identifies the beach as a regular backdrop for A.Y. Jackson's creative inspirations
during his time in Wawa.
Glenn Gould's Wawa fascination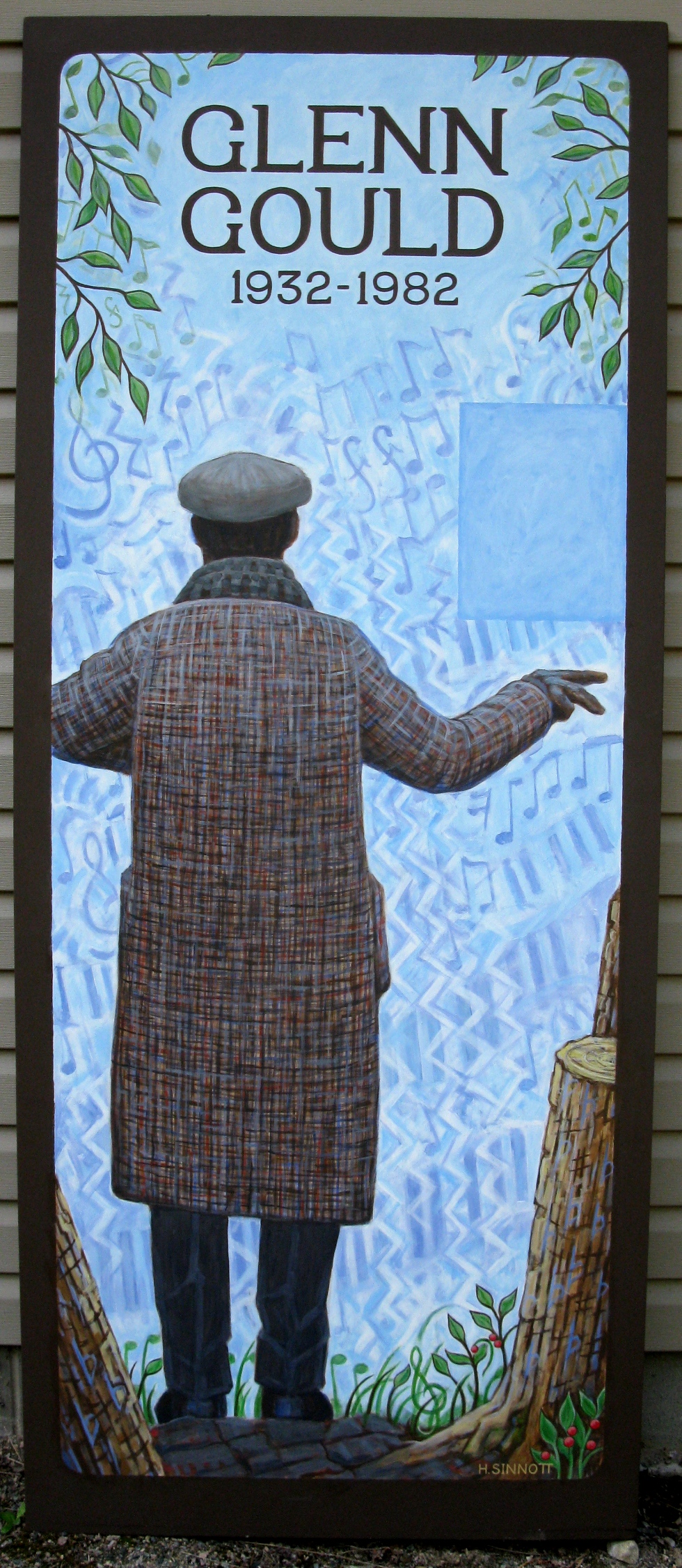 Glenn Gould is the iconic Canadian and internationally renowned piano virtuoso who revolutionized the way the world listens to the classics. Born in Toronto in 1932, Gould had perfect pitch at age 3, and appeared with the Toronto Symphony at 14 to rave reviews. Over the next decade and a half, acclaim for his amazing genius spread world-wide. He continued to transform the world of classical music by embracing the recording studio medium. He also produced dozens of film and television programs for the Canadian Broadcasting Corporation (CBC).
Equally famous for his eccentricities, (the heavy overcoat, scarves, fingerless gloves and cap, his hypochondria and aversion to live performance), Gould's diversions led him North to Algoma. Few realize that Wawa was a favourite haunt of Glenn Gould, for this was the place that he loved to escape, his beloved North.
He drove alone to Sault Ste. Marie and Wawa staying always in the same rooms at the same hotel: Room 102 and 125 at the Wawa Motor Inn. It appears he was rarely recognized by Wawa locals, even during the peak of his fame in the late 1960's early 70's. There are a small number of residents today that remember their rare and fleeting interactions with this unique Canadian personality. The odd attire and unconventional style that made him so recognizable elsewhere drew little attention in Wawa,
Perhaps this was part of the charm of Wawa for Mr. Gould; a place where he retreated to enjoy the solitude and beauty, restore his soul and revitalize his creative muse, all in virtual anonymity!
Big Lakes, Big Memories
Welcome to The Municipality of Wawa, One of Ontario's Premier Four Seasons Destinations.