No Ice Fishing Permitted - Prohibited Area

NOTICE
Due to the location of the Municipal Water intake, ICE FISHING IS NOT PERMITTED between the points at which Gold Street and Ontario Street terminate at Wawa Lake.
A distance of 1,000 feet from the shoreline IS A PROHIBITED AREA. ONTARIO WATER RESOURCES ACT, SECTION 33, SUBSECTION 1(B)
Your co-operation is appreciated.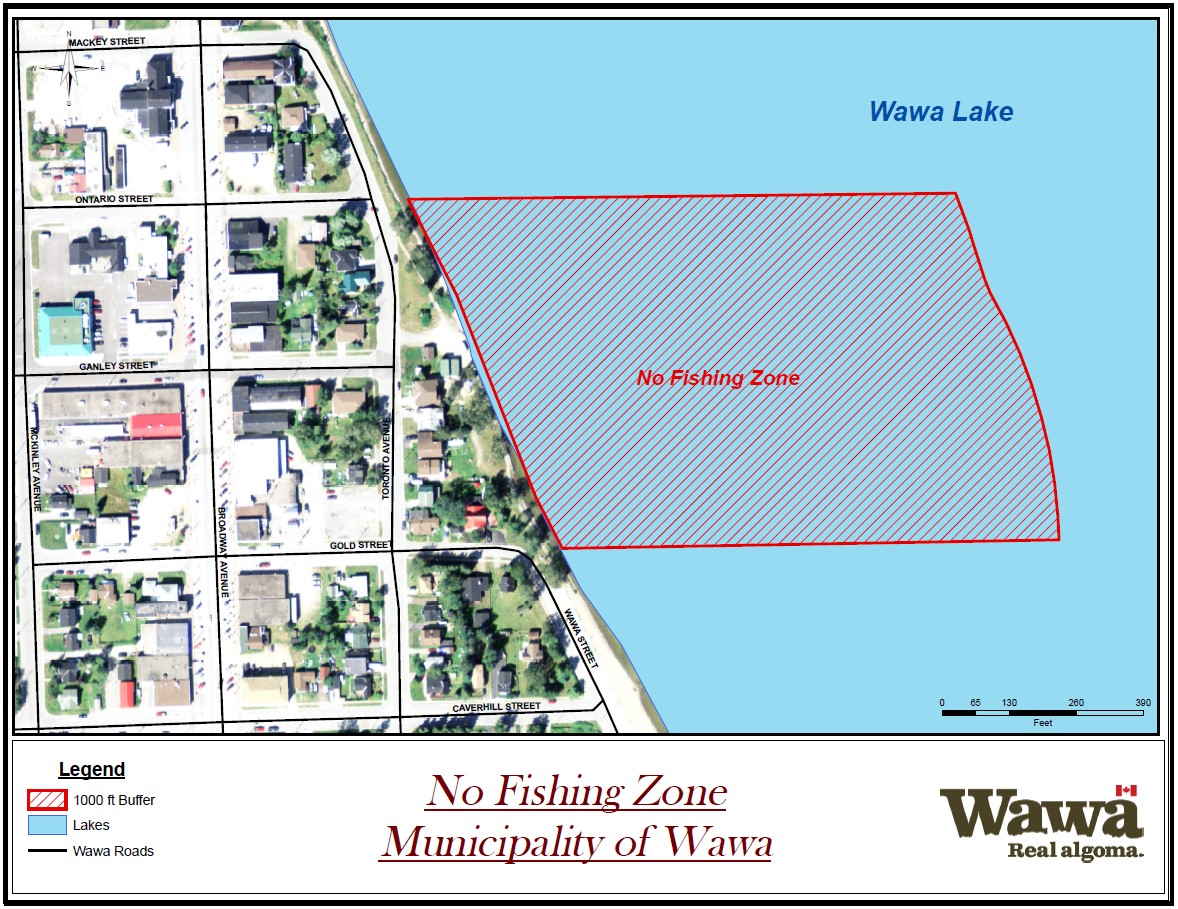 Dan Beach, Director of Infrastructure Services