New Wawa Municipal Website Launched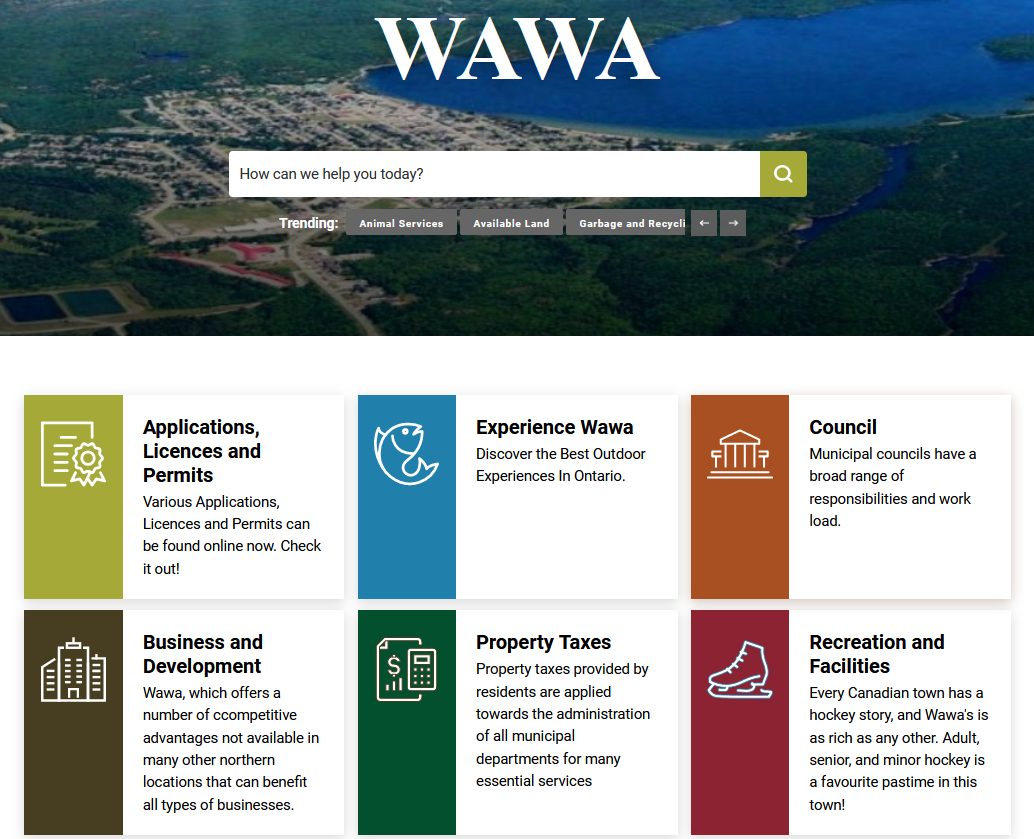 MEDIA RELEASE – April 8, 2021
New Wawa Municipal Website Launched
Wawa, ON – Mayor and Council are pleased to announce the launch of the newly designed and user-friendly municipal website at www.wawa.cc.
"We are excited to unveil our new website which is easier to use and provides much more information than the previous website." said Mayor Ron Rody. "Our old websites were taken down by hackers. Due to the tremendous efforts of our staff including Sue Lord and Anders Dereski, a new and improved website was developed in record time."
"I want to thank eSolutions and all the employees who played a role in building this new website. A great deal of work has gone into creating a site that is user-friendly and very informative," said Mayor Rody.
The new site is mobile-friendly and accessible. It permits users to subscribe to e-mail updates on news releases, construction notices, community events and recreation classes. There is an events calendar, business listing and land information for residents, business owners and investors. Visitors to the site will see pictures showing the beauty of Wawa taken by local photographers.
"This new website showcases opportunities available for residents of all ages, businesses and visitors to help them find the information they are looking for quickly and easily," said Anders Dereski, IT/GIS Technician. "It is more than just a new website. This is about building a foundation to grow our online presence and improve our communications with residents and visitors."
Residents are encouraged to explore the site and share their feedback. A "Website Feedback" button is at the bottom of each page on the site or call Anders at 705-856-2244 ex. 239 for more information.