Fire Safety Message - The Best BBQs are Fire Safe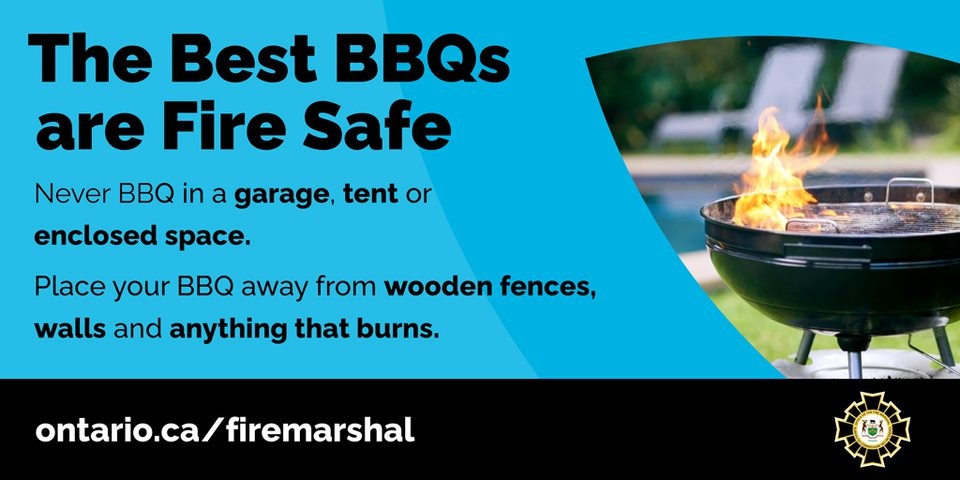 Never leave the BBQ unattended when in use.
Make sure grease does not build up on the burners or at the base of the BBQ. This could cause a grease fire.
Never throw water on a grease fire – this will only spread the flame.
DO NOT place the BBQ close to wooden fences or walls, vinyl siding, or anything that can burn. The area behind your BBQ must be free of anything that can ignite – this is where hot gases escape.
Keep loose clothing away from a hot BBQ.
Keep children and pets at least one metre (three feet) away from a hot BBQ.
When finished barbecuing, turn the gas valve off first, then turn off the burner controls so no gas is left in the connecting hose.
Allow the BBQ to cool completely before closing the cover.
If you live in an apartment or condo building, check with the building owner or property manager, or the Condominium Act of your building, regarding the use of BBQs on your building's balconies.