Citizen meeting Organized in Wawa by Wawa OSB Inc.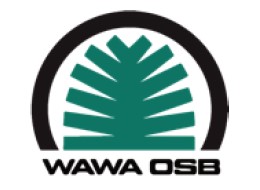 For immediate distribution
Public Notice
Citizen meeting Organized in Wawa by Wawa OSB Inc.
Wawa, Monday, May 30, 2022 - Wawa OSB Inc. is pleased to invite the citizens and residents of the municipality to an information session dedicated to the relaunch of the Wawa Oriented Strand Board (OSB) manufacturing plant located a few kilometers from Wawa. The representatives of Wawa OSB Inc. will explain to the citizens the major steps of the project, their vision, and the associated employment and training opportunities.
The owners and executives from Wawa OSB inc. are committed to be transparent, pro-active, and inclusive to build a solid relationship with the host community. Wawa OSB Inc. will take advantage of this opportunity to interact with citizens, gather concerns and answer questions.
Date: Monday, June 6th
Location: The Michipicoten Memorial Community Centre (MMCC)
Room: Banquet Hall and Lounge
3 Chris Simon Drive
P.O Box 500
Wawa ON P0S 1K0
Time: 5 – 7.30 pm (open house evening)
Language: The discussion will be in English or French, as required
"We are excited about the opportunity to establish ourselves in Ontario. We are at the beginning of the adventure and there is still a lot of work to be done before we produce our first panel. We are committed to interact with the citizens throughout the process. This project will benefit and provide opportunities for all people. We will be operating on First Nations territory, and we want to work with all stakeholders to maximize regional economic benefits. I look forward to meeting the residents and host communities," said Yolaine Rousseau, Executive Vice President of Wawa OSB Inc.
For more information:
Sarah Gougeon
438-509-3154
Sarah@ryanap.com