Municipal and School Board Election

---

---
Want to Get Involved?
Elected municipal leaders play a vital role in making sure that communities are healthy and successful, socially and economically. Councils shape priorities, ensure accountability to the public, and represent the people who elect them. They provide a democratic forum for diverse perspectives and experiences to be heard, so that better decisions are made and good governance is maintained. Having people with a variety of backgrounds and lived experiences on council helps the municipality better meet the needs of all residents and businesses.
Are you thinking of running for election and being on Council? This guide will introduce you to some of the key steps in that process. It will also give you a sense of what life is like as an elected member of a municipal council. Follow this link https://municipaleducation.skillbuilder.co/catalog/35/1 or click below.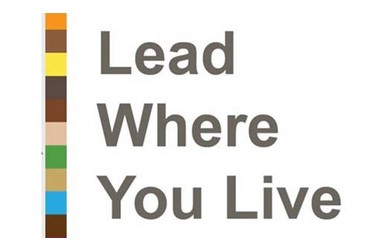 ---

Individuals, corporations and unions can register as third-party advertisers and can also make contributions to third party advertisers.
Third party advertisers will need to register with the Municipality of Wawa Clerk's Office and complete registration papers. If they want to advertise in more than one municipality, they have to register in each municipality.
Registration allows a third-party advertiser to promote or oppose any candidate that the electors in the Municipality of Wawa can vote for (local council or school board trustee positions).
Posters, signs, publications, etc., promoting or opposing candidates are 'third party advertisements'.
Third party advertising must be done independently of candidates, who are not able to direct a third-party advertiser. Candidates are not able to register as third-party advertisers.
Registration for third party advertisers will open on Monday, May 2, 2022 and close on Friday, October 21, 2022 at 4:30 p.m.
For further information regarding the upcoming Municipal Election or Third-Party Advertising, please contact Ms. Cathy Cyr, Clerk, at 705-856-2244, ext. 222, or Ms. Maury O'Neill, Deputy Clerk, ext. 223.
---
Elections By-Laws
By-Law No. 2741-14 - Election Signage
---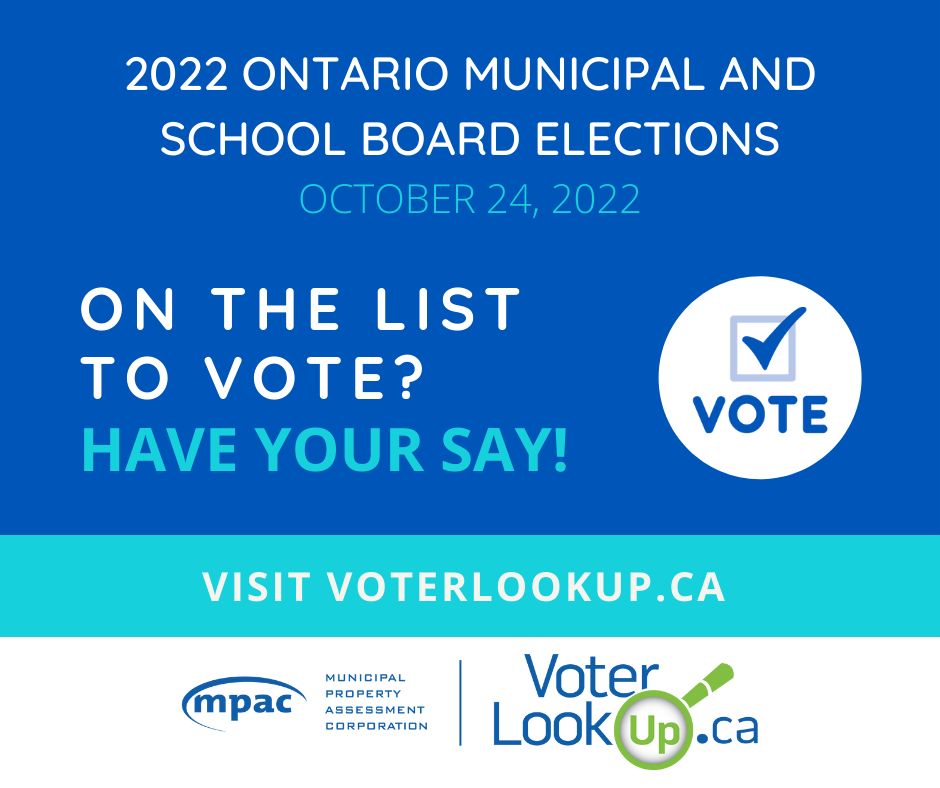 Elections for municipal government are held every four years on the fourth Monday of October for the positions of Mayor and four Councillors.
The most recent election was held on October 22, 2018. The current term runs from 2018 – 2022.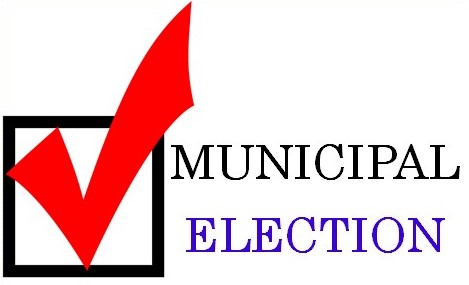 The next municipal election will be held Monday, October 24, 2022.
Nominations open on May 1, 2022.
Who can vote in the elections?
Anyone can vote in a municipal election who, on the day of the election, is:
18 years of age or older
a Canadian citizen; and
either a resident of the municipality or a property owner or tenant or the spouse or same sex partner of an owner or tenant in the municipality during a specified time just before the election.
Your name must be on the voters' list in order for you to cast a ballot.
The voters' list is prepared in several steps:
A preliminary list is created by the Municipal Property Assessment Corporation (MPAC) based on data it keeps on home ownership and tenancy.
The preliminary list is sent to the municipal clerk after a by-election has been called or in advance of a regular election which occurs every 4 years. The clerk can correct any errors on the list, and the corrected list then becomes the voters' list.
If you are not on the voters' list, or if your information is incorrect (for example, you have moved and may be listed at a former address), you may apply to have your name added or your information corrected. This may be done until the close of voting on voting day in a regular election or by-election. You may have your name added to the voters' list at the voting place. You may be asked to show identification to establish that you are eligible to vote. For more information about getting on the voters' list, you should contact your municipal clerk.
Note: To ensure you are on the voters' list for 2022 municipal and school board elections, you may visit voterlookup.ca.
Who can be a candidate?
candidate must be a resident of the municipality or a non-resident owner or tenant of land in the municipality or the spouse of such non-resident owner or tenant;
a Canadian citizen and at least 18 years old;
not legally prohibited from voting; and not disqualified by any legislation from holding municipal office.
you will need 25 signatures on your nomination form and must pay a fee of $100 ($200 for mayor).
When you think about candidates for federal or provincial elections, you usually think about the political party that each candidate represents. In municipal elections in Ontario, candidates are not elected to represent a political party.
2018 Election Results
For the 2018 Election Results, click here.
2018 Candidate Financial Statements
Those candidates who did not file a financial statement by the legislative deadline (Friday, December 21, 2020 - 2:00 p.m.) are in default of the Municipal Elections Act, 1996 and are not eligible to run for office until after the 2022 municipal election. These candidates will be shown below with the word "Default" next to their name.
2018 Financial Statement
Mr. Bill Chiasson
Ms. Cathy Cannon
Mr. James Brown
Ms. Micheline Hatfield
Mr. Pat Tait
Mr. Robert Reece
Mr. Ron Rody
Ms. Sandra Weitzel
Municipal Election Compliance Audit Committee
The purpose of the Compliance Audit Committee is to receive and make decisions on applications for compliance audits of candidate and third-party campaign finances in relation to a municipal election and any by-elections during Council's term pursuant to the Act. The powers and functions of the Committee are set out in section 88.33 to 88.37 of the Municipal Elections Act, 1996.
Applying for a Compliance Audit
An elector who is entitled to vote in an election and believes on reasonable grounds that a candidate or third party has contravened a provision of the Municipal Elections Act, 1996 relating to election campaign finances, may apply for a compliance audit of the candidate or third-party campaign finances.
An application for a compliance audit shall be made to the City Clerk within 90 days after March 29, 2019, the financial filing date. This application shall be in writing and shall set out the reasons for the elector's application.
To request a compliance audit of a municipal council candidate (Mayor or Councillor), an elector may contact the Office of the Clerk, 40 Broadway Avenue, P.O. Box 500, Wawa, Ontario, P0S 1K0; phone 705-856-2244 to request an application form.
To request a compliance audit of a school board candidate, the application should be sent to the Director of the appropriate school board. Contact information is available on their website.
Audit Process
Within 30 days after receiving the application, the Compliance Audit Committee (or School Board) will consider the application and decide whether to grant it or reject it. If granted, the committee will appoint an auditor to commence an audit of the candidate's election campaign finances to determine if the candidate complied with the provisions of the Municipal Elections Act, 1996.
The decision of the committee may be appealed to the Ontario Court of Justice within 15 days after the decision is made and the court may make any decision the Committee could have made.
Once the auditor has completed the audit, the auditor will provide a report to the Municipal Clerk, who forwards it to the committee, and to the candidate.
The Municipality pays the auditor's costs.
The Committee will consider the report within 30 days of receiving it and determine whether legal proceeding should be commenced against the candidate.